SOGGIORNI STUDIO – IRLANDA



Scegli la destinazione per il tuo Soggiorno Studio in Irlanda!
IL TUO SOGGIORNO STUDIO IN IRLANDA

BRAY

---
CORSI GENERALI   |   da 17 anni
Bray gode di un'invidiabile posizione sul mare a soli 20 km a sud di Dublino, dal quale dista 35' di DART, la metropolitana leggera.
DUBLINO CENTRE OF ENGLISH STUDIES

---
CORSI GENERALI   |   da 16 anni
Centro riconosciuto dall'Irish Department of Education, accredtiato IALC, EAQUALS e ACELS, il Centre of English Studies vanta un'esperienza trentennale nella formazione linguistica di studenti stranieri di ogni fascia d'età.
DUBLINO FRANCES KING

---
CORSI EXECUTIVE   |   da 24 anni
Situata in un tipico edificio in stile georgiano, a soli 5 minuti dal Trinity College, la nuova sede di Frances King Dublin è centro riconosciuto ACELS.
DUBLINO TRINITY COLLEGE

---
YOUNG ADULTS   |   da 16 anni a 18 anni
Il prestigioso Trinity College, istituto d'istruzione di richiamo mondiale, ospita in estate uno speciale programma per la fascia d'età 16-18 anni.
GALWAY 

---
CORSI GENERALI    |    SPECIALE 50+   |   da 18 anni
Situata all'estremità occidentale dell'Europa, ma non per questo isolata, Galway si affaccia su un'ampia baia che la ripara dall'Oceano Atlantico; la sua antica tradizione di commercio via mare, fa di Galway una crocevia di nazionalità e culture differenti.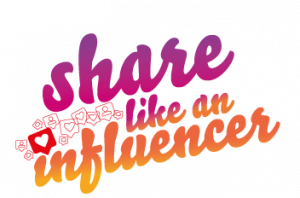 Irene – Londra (Gran Bretagna)
OFFERTE SPECIALI
Scopri tutte le offerte attive
per il tuo Soggiorno Studio 2021!
Iscriviti alla nostra newsletter per rimanere sempre informato