Il testo in lingua inglese di seguito riportato si riferisce all'autorizzazione, in sede di prenotazione, ad agire "in loco parentis" nei programmi in Gran Bretagna.
PARENTAL CONSENT AND INFO FOR STUDENTS ENROLLED IN AN ANGLO PROGRAM THROUGH INTER-STUDIOVIAGGI
We want to make sure that your child is safe and happy while studying in the UK. To help us, we ask you – the parent or legal guardian- to read the following rules and regulations and discuss them with your son/ daughter in the interest of the participant and for the full success of the programme.
The Anglo ethos of care
Anglo is committed to providing a caring and safe environment for all our students, and there is a support network to ensure that each student's stay is fun, safe and problem free.
Consent
May we remind you that by signing the inter-studioviaggi enrolment form for your son/daughter you
Travel – give consent for your son/daughter to travel to the UK and study at the specified inter-studioviaggi /Anglo program.
Accommodation – agree to your son/daughter staying at the specified accommodation (college / hostfamily) arranged by Anglo and understand that he/she must follow the 'school and house rules' including curfew times.
Leisure activities – give permission for your son/daughter to go on any trips included in the inter-studioviaggi programme and to take part in these activities, under supervision.
Unsupervised time – give permission for your son/daughter to have some free time for shopping on  trips and to have unsupervised free time during the time between the end of classes/activities and the time of the evening meal at their accommodation and in the evening after the evening meal, subject to curfews.
Medical – confirm that your son's/daughter's health details are accurate and complete.
Of course, in case of an emergency every effort will be made to contact you, the child's parents /guardians, as quickly as possible. If you are not contactable, a responsible person will arrange any emergency treatment acting 'in loco parentis' in the best interest of the participant.
LIFE ON CAMPUS – RULES AND REGULATIONS
Attendance
Students are expected to attend all scheduled classes and activities and to be in their accommodation at the stated times.
On campus
Campuses are relatively secure environments but nowhere is totally risk free. All campus and Anglo staff and group leaders aim to create a safe and secure environment for the students making sure that no student comes to any harm while they are with us.
Off campus
When not on campus, in towns or cities, students must stay in groups and follow instructions of Anglo staff
Bad behaviour / Gross misconduct
Students guilty of gross misconduct will be sent straight home at their parents' expense. Gross misconduct include:
Malicious damage to buildings, furniture or personal property
Bullying – whether physical or verbal
Inappropriate behaviour with members of the same or opposite sex
smoking inside any building and if you are under 16
Possession of non-medicinal drugs or any weapons
Stealing or shoplifting
Noise and general behaviour
Students are asked to keep noise to a minimum at all times.
We hope that students will be excited by our programme of activities and fully expect a certain level of youthful exuberance, but please remember that we are not the only people on campus. University professors and post-graduate students work throughout the summer and have a right to a quiet and peaceful existence.
Teaching programme
The main aim of an Anglo program is for students to gain confidence in speaking and using English communicatively. We help them improve oral fluency by using a topic-based syllabus where students explore a different topic every day, careful choice of appropriate topics help them to contribute comfortably at their own level.
Lesson times
Class times may vary from centre to centre as they need to fit with mealtimes and other campus events, but times will be posted on the noticeboard at every centre.
Most centres follow a zig-zag timetable, which means that classes will be in the morning one day and then in the afternoon the next.
Course books
We use the books as class sets and students are not allowed to write on them. Each student will be given an Anglo notebook and pencil so they can take notes.
Class rules
A few rules help to keep the teaching programme running smoothly and to the best advantage of the students.
Punctuality – students are expected to arrive on time and will not be allowed to leave lessons early.
Scheduled breaks – there are 15-minute breaks between lessons. Students must be back in class before the end of the break.
WC breaks – unless there is an emergency, students are allowed to leave class  only in break time.
Use of English – apart those in the lowest levels, students are not allowed to use their mother tongue in class. As they are in the UK only for a short time we encourage them to use every opportunity to practise speaking English. It is for their own benefit!
Activity programme
When the students are not in class a team of activity leaders will organize an exciting and varied programme of sports and activities. Students are expected to take part in these and will enjoy and get more out of their stay if they do.
Each day the activity team will post the activities and excursions for the next two days on the noticeboard. It is an Anglo policy that all students are accompanied at all times during an excursion.
Data protection
We promise to keep the student's  information secure and will only give it to people who are directly involved in caring for your child on a need- to-know basis during the time when they are enrolled in an inter-studioviaggi program with Anglo; this may include healthcare and welfare professionals.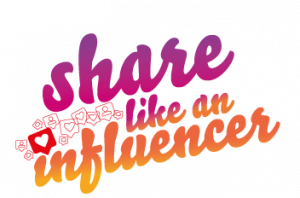 Martina – Miami (Stati Uniti)
OFFERTE SPECIALI
Iscriviti subito e risparmia fino a
€ 300!
BOX OFFERTE
Questa esperienza è un'occasione imperdibile per chiunque voglia provare a vivere all'estero
Iscriviti alla nostra newsletter per rimanere sempre informato